This is a Sponsored post written by me on behalf of ZzzQuil for SocialSpark. All opinions are 100% mine.
This was a great weekend to try ZzzQuil…because I need to get some sleep but I have not been sleeping. I got a $10 gift card from Amazon to give this product a try. I am not one to take things like this but I have tried the chamomile tea and the not eating before bed, I have also tried the yoga and meditation and relaxing without watching tv but I still can not get to sleep because my mind is always racing with things that I need to do and things I want to do and things that I have already did. I just can not relax my mind but the lack of sleep is catching up to me and it is really taking it's toll on my body and my attitude. So, I tried it and it actually worked. I do have to say that the taste of the liquid ZzzQuil was quite horrible. I did not like the taste at all but if you want something that tastes good then have cup of coffee or something. You need something that is going to work and I did sleep very well and very soundly. I have not slept through the night in quite a while. And when I woke up in the morning I didn't feel groggy. I figured that I would have woke up and felt like I had some sort of hangover or maybe even a headache but I just woke up normal and felt refreshed because I finally got that good nights sleep. It was a little pricey I thought at first and if it had not worked then I would have said it was a waste of money but a good nights sleep is sometimes just priceless. Of course not all sleeping aids help all people but if you have trouble sleeping I would suggest that you try this product out for yourself. And be sure to "like" them on facebook and tweet about it with hashtag #ZzzQuilNight . You can also read success stories there as well for this product. It is for people 12 years and older and I like how it is non habit forming since the main ingredient is diphenhydramine HCI. ZzzQuil is not for colds or pain…just that good nights sleep you have been wanting!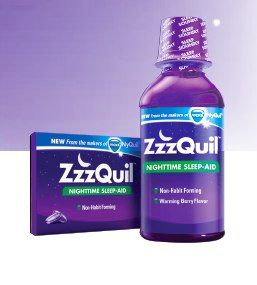 Baby Slings


Filed under: Shopping Reviews


Comments: None
I think that it is just so important to make sure that you thank your bridesmaids for being part of your big day. And getting bridesmaid gifts is really so simple these days. You can go right online and just about order anything and everything out there. And you can even have it themed to what your wedding is all about. It is a nice way to show your appreciation as well as the wedding favors and shower favors that you also give to your guests. They have so much out there and the prices are really great. You do not need to spend that small fortune to get something that people will really like and enjoy – whether it is candy or something more original…and there are a lot of original things out there these days.


Filed under: Parenting and Marriage


Comments: None
If you are looking for a way to update and fix up your home or your room then you have to check out the Atrium Wallcoverings. Sometimes it is the simple things that can really make a difference in a room everything from changing the wallpaper to changing the color of the walls or even sometimes it is the decor like the wall art or the curtains. Right now who has the money to actually renovate a room so why not give it a little beauty lift and change things that people will notice. I always like changing the faucet in the kitchen and the bathrooms every few years – it gives it a great new look and people really do notice it and comment on it. And this site has a great selection of wallcoverings to choose from that are all custom made. And there are many colors as well as textures to choose from as well. The Spring is here so why not give your rooms that new Spring time look. Just do one room a year and your home will always look up to date and just very refreshed. And it makes things more interesting for you since you have to look at it all the time.


Filed under: Shopping Reviews


Comments: None
How about a fairy tale bridal shower…isn't that just every girls dream to dress up and feel like that princess for her one and only big day.  Pretty much the day is hers and if it wasn't for that fabulous mens wedding bands you wouldn't even know who the guy was because it is just all about the bride as it should be.  This could just be the last time that she feels like this because once the family comes her life will forever change…in a good but very different way!


Filed under: Wedding/Showers/Celebrations


Comments: None
Babies Online FREE Birth Announcements - Create a web site for your new baby, complete with pictures, instantly and for free! Tons of other great (and free!) stuff for new and expectant parents too, so check it out!!